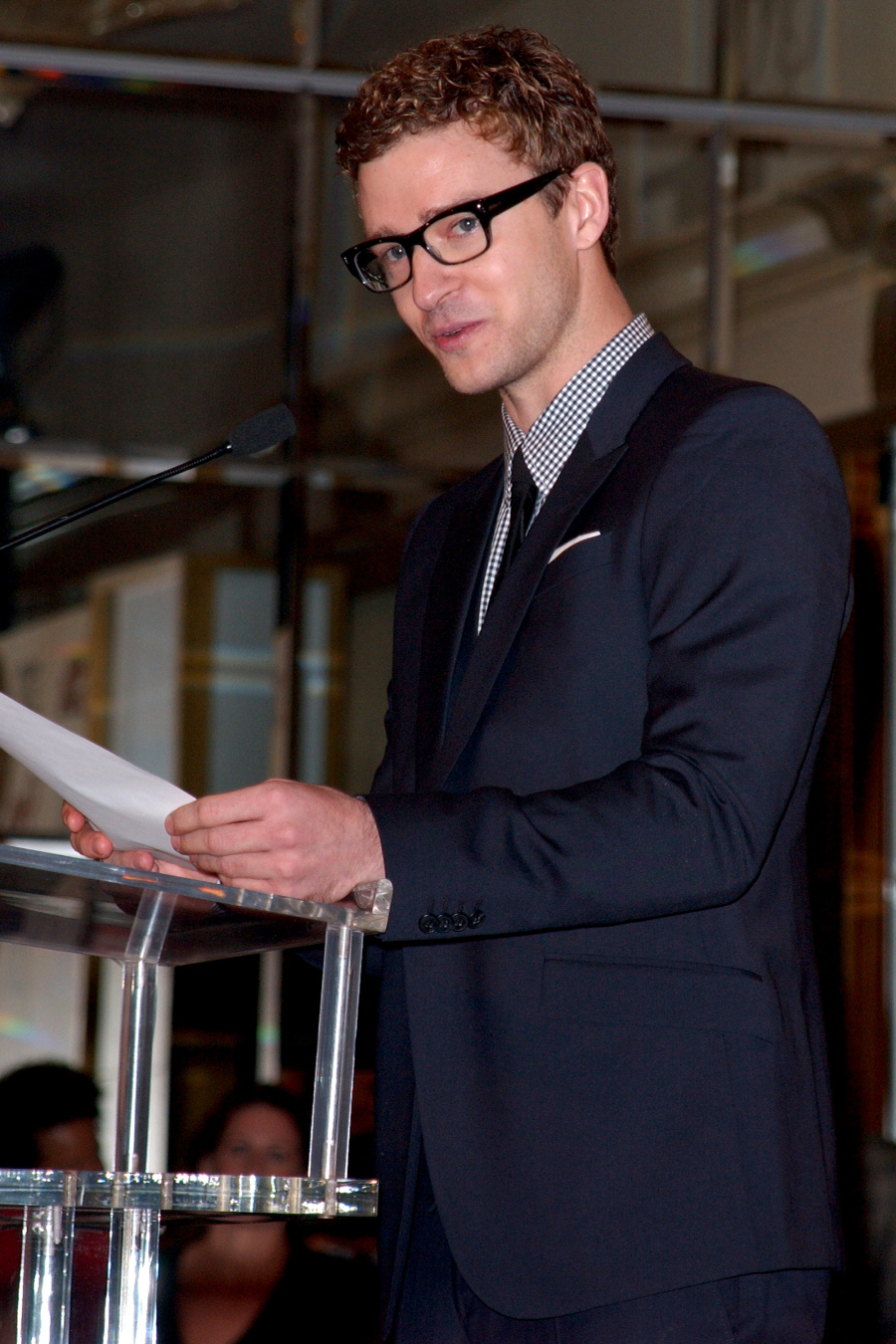 Quick: which celebrity is the first to come to mind when you think of charitable causes? I know for me, that person was Angelina Jolie. But according to The Daily Beast, when it comes to actual dollar amounts and awareness raised, the number one high-impact celeb is none other than Justin Timberlake. Sure, Angie is on the list, but she's taking a back seat to Justin, Madonna, and even Pamela Anderson in terms of actual funds and awareness raised. Who knew?
For those to whom much is given, much is required. That explains why every celebrity from George Clooney to Jessica Simpson has a pet cause.

But how much is a celebrity's affiliation really worth? How much impact, other than their own Q rating, do they have on the good causes they promote?

In a month in which 62 percent of Americans are planning to support charities, The Daily Beast undertook what we believe to be the most exhaustive study ever on the effects of celebrity on charities. We kept score using the only system that matters to those seeking the resources to help others: dollars. Celebrity, after all, has unique economic value. Famous faces are used to sell everything from magazines to movie tickets to Mazdas.

Here's how we calculated our rankings. First, we chose 50 of the biggest celebrities in the world who are allied with a nonprofit, either as a member of its board or advisory committee, an ambassador, or the face of a campaign. These names represent a healthy cross-section of fame and influence. While many celebrities support more than one charity, we only judged the primary charity for each celebrity—this exercise is designed to see how much impact a celebrity has on a specific nonprofit, rather than how charitable they are overall, or how much they contribute awareness to a more all-encompassing cause.

From there, we tallied how much awareness they produced for their favored nonprofit in print, television, and online, and also calculated any personal donations to the charity, since cash is the most direct impact of all.

Specifically, VMS, a leading media-monitoring firm, pulled broadcast television mentions of each celebrity and associated charity in the last two years and calculated the corresponding value of the mention or segment. We then averaged those years to determine similar impact. Similarly, using Lexis-Nexis, we pulled all newspaper and magazine clips over the last two years that mentioned both the celebrity and the charity. Another top news-monitoring company, BurellesLuce, provided estimates for the value of each clip as follows: Newspapers with daily circulation over 600,000, $35,000; newspapers with daily circulation between 600,000 and 200,000, $25,000; and newspapers with circulation under 200,000, $15,000. Magazines were designated with similar benchmarks. Magazines with circulation greater than 2 million, $35,000; magazines with circulation between 1-2 million, $25,000; magazines with circulation less than 1 million, $15,000. We then averaged that figure. Lastly, we considered Google results within the last year to measure online presence. Each result was valued at $1.

While many celebrities donated anonymously, we reached out to the publicists, lawyers, and agents of the celebrities on our list to accurately reflect the personal donations to the charity. We also combed media reports, The Giving Back fund's annual list of the 30 largest celebrity donors, and NOZA's database of charitable gifts.

There are some considerations to take into account regarding the results. We only valued broadcast television and press in American markets. Many of the charities and celebrities included in our list have significant international presence, but the values only attempt to measure impact in the U.S. Additionally, some relationships between celebrities and charities have spanned longer and shorter terms, but only the last two years of the partnership are reflected in our data.

The results are fascinating. Celebrities like Justin Timberlake, Madonna, and Angelina Jolie deliver millions of dollars of value each year to their pet causes. Other big names like Paris Hilton, though, barely make enough of a dent to justify sending a limo over. The bottom line: A famous face isn't enough—true impact requires a commitment.

1. Justin Timberlake
Charity: Shriners Hospital for Children
Annual Impact: $9,262,381
2. Madonna
Charity: Raising Malawi
Annual Impact: $5,540,068
3. Pamela Anderson
Charity: PETA
Annual Impact: $4,840,168
4. Oprah Winfrey
Charity: Oprah's Angel Network
Annual Impact: $3,973,870
5. Bono
Charity: ONE Foundation
Annual Impact: $3,598,313
6. Angelina Jolie
Charity: UNHCR
Annual Impact: $3,015,070
7. Rihanna
Charity: UNICEF
Annual Impact: $2,305,743
8. George Clooney
Charity: United Nations
Annual Impact: $2,184,500
9. Salma Hayek
Charity: UNICEF
Annual Impact: $1,620,959
10. Shakira
Charity: UNICEF
Annual Impact: $1,284,431
Rounding out the Top 20 are Charlize Theron (for PETA), Brad Pitt (for Not on Our Watch, the organization he co-founded with George Clooney), Orlando Bloom (for UNICEF), Sharon Stone (for AmFAR), Denzel Washington (for Boys & Girls Clubs), Scarlett Johansson (for Oxfam), Jessica Simpson (for Operation Smile), Sarah Jessica Parker (for UNICEF), Harrison Ford (for Conservation International) and Jessica Alba (for Declare Yourself). Were there some on this list that surprised you? I have to admit, I had no idea Justin Timberlake was so involved with the Shriners. And I thought Jennifer Aniston would be higher on the list, because she's been very active with St. Jude Children's Hospital. But I suppose it's not just about who is the most famous- it's about how much money and awareness their famous face can actually draw.
Note By Kaiser: The only thing that caught my eye was the figure listed for Madonna and Raising Malawi. Many different news sources have investigated Raising Malawi and whether the money people think they're donating to that "charity" is actually going to it, or whether it's going straight into Kabbalah coffers. Raising Malawi isn't even listed as a charity status, and there any many indications that millions of dollars raised for the "charity" have gone M.I.A.
Justin Timberlake announcing the Golden Globe noms on December 15, 2009. Madonna at the 'Nine' premiere on the same day. Credit: WENN.